Some cases at the Family Connections program go through ups and downs over time, just like we all experience in our own families.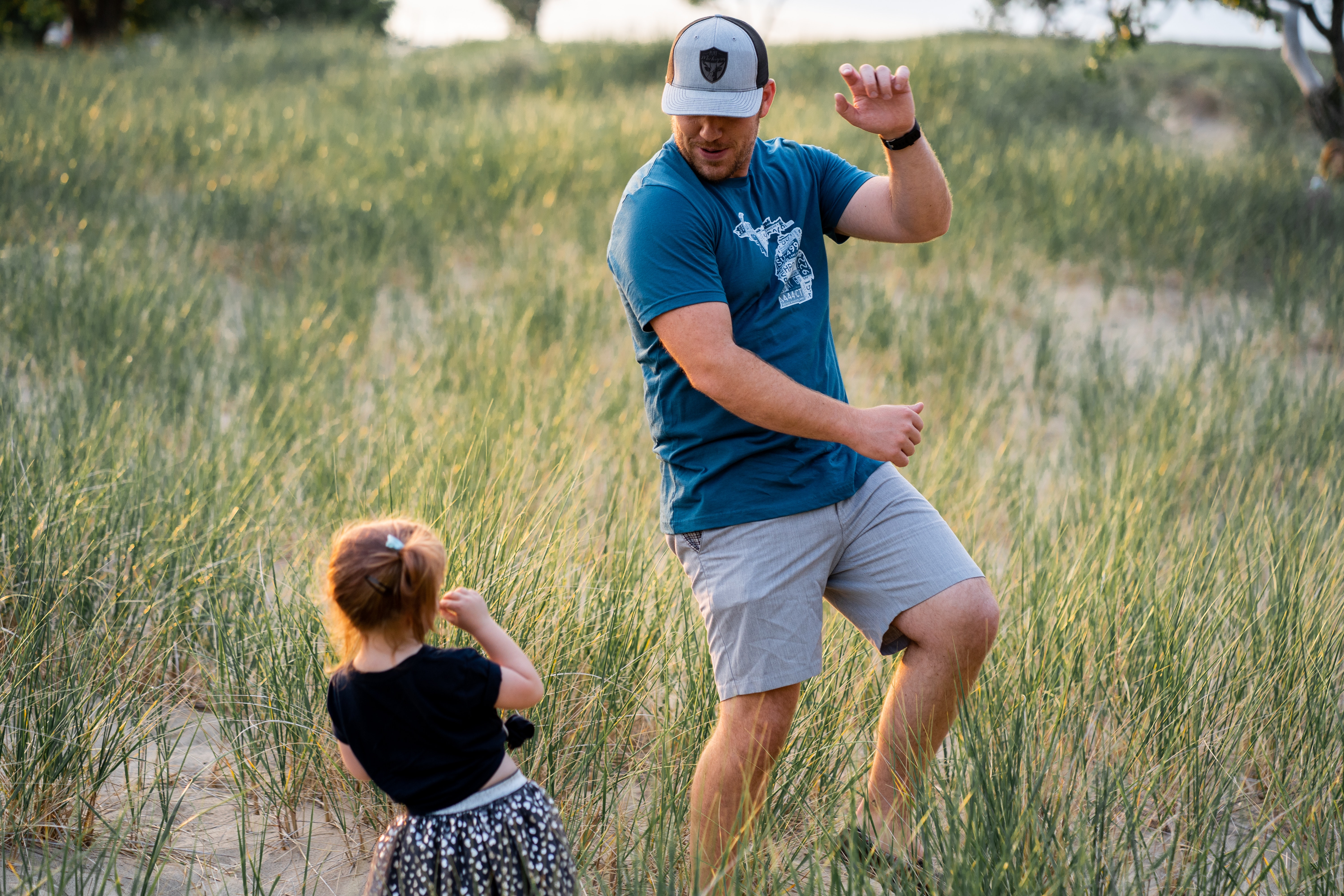 The Reid* family first started supervised visitation back in 2018 where Haley, then aged 6, would visit with her dad, Stuart. This family sought out our services due to Stuart's history of alcohol and substance use disorder, which had caused several DUIs while Haley was in the vehicle. As a requirement of his services, Stuart had to present a clean drug test at each visitation. Initially, this went smoothly. Stuart and Haley loved to play in the backyard together, have water balloon fights, create arts and crafts, and engaged in highly active visits. Stuart did well with bringing in his UA test results, but it was clear that he still did not feel totally comfortable with the staff. Being supervised in your time with your child can be exceptionally challenging for any parent, and while we do our best to be positive and welcoming, it can cause a number of emotions from anger to shame to disappointment to arise. After several months of visitations, our team began to grow concerned about Stuart as he was frequently late to the visits, seemed increasingly tired, and did not plan fun activities like he used to. After a few weeks, he arrived without his test results and so the visit could not move forward. Stuart stopped coming to visits and didn't respond to our outreach for several months.
Almost a full year later, we received a phone call from Stuart asking to return to our services. Over that gap of time, we had made a number of changes to our services. The Family Connections program was now fully implementing the Nurturing Parenting Program to improve parenting skills, we had a new team of dedicated case managers, and additional resources available to all of our families. After re-doing their intake process, Stuart and Haley were assigned to a dedicated Case Manager who instantly connected with Stuart. Stuart shared that he felt so welcomed into the program and so much more connected to the staff than he had before. The Case Manager worked with Stuart's network of support including his probation officer to stay fully informed of any needs that might arise and communicated closely with the custodial mother as well. Stuart participated in nurturing parenting lessons and showed a great bond with Haley while managing her hyper nature throughout their time. The visits were productive and happy with Stuart sharing his love for woodworking and cooking with Haley. Haley was beaming and delighted to have this time with her Dad.
After weeks of positive visitations and demonstrated sobriety, Stuart was over-joyed to share with his Case Manager that he and Haley were going to have some outside time together with family members. As they finished their services with us, the Case Manager was thrilled with the progress that Stuart had made and that with our supportive services we were confident that they were off to a good start.
__________________________________________________________________________________
*Names and identifying information have been changed to protect client identities
Are you interested in supervising and documenting visits for families? CLC's visitation and exchange program offers both traditional and non-traditional internships. Contact Sarah at Sarah@casalarimer.com for more information about internships.